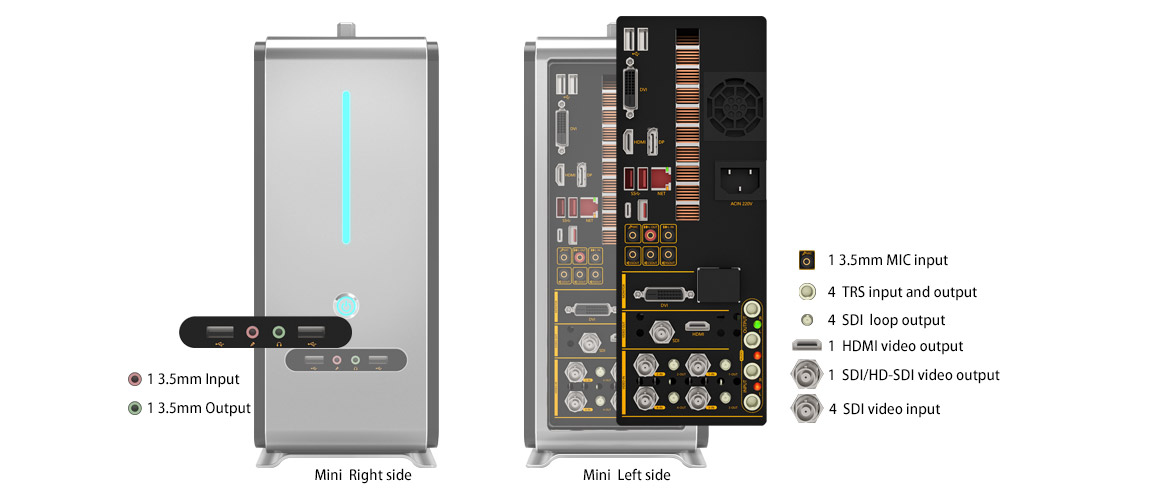 Interface
Traditional cameras, sports cameras, UAVs and mobile phones have become the main participants in live broadcasting nowadays. Equipment interconnection has become the key to live broadcasting while NSCaster-Mini has become smart choice for live broadcasting because of its large number of interfaces and rich interface types.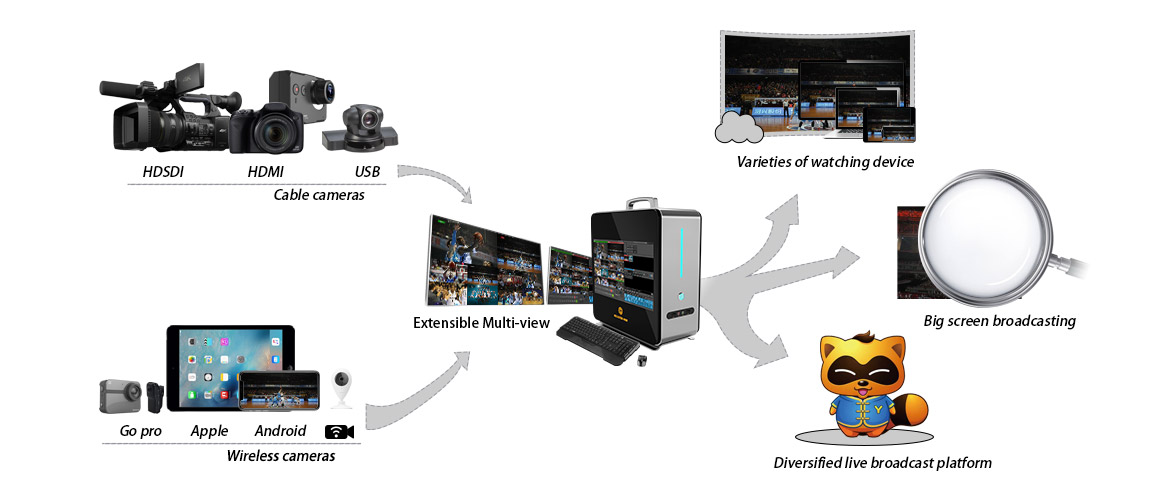 Full equipment connection
NSCaster-Mini has a wide variety of output interfaces, which enable you to cope with complex on-site environment and complete the new live broadcasting of full-channel, full-platform and full-screen.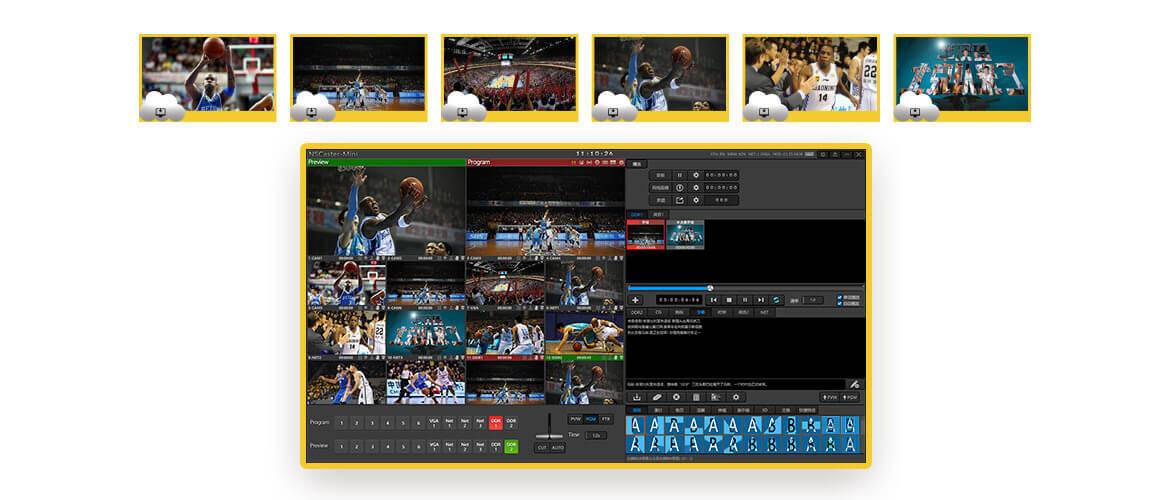 Faster and richer choice of Live production
NSCaster-Mini can support 4 channels of SDI video source, 2 channels of DDR local video source, 6 channels of network signal input, and various source from virtual channel and CG.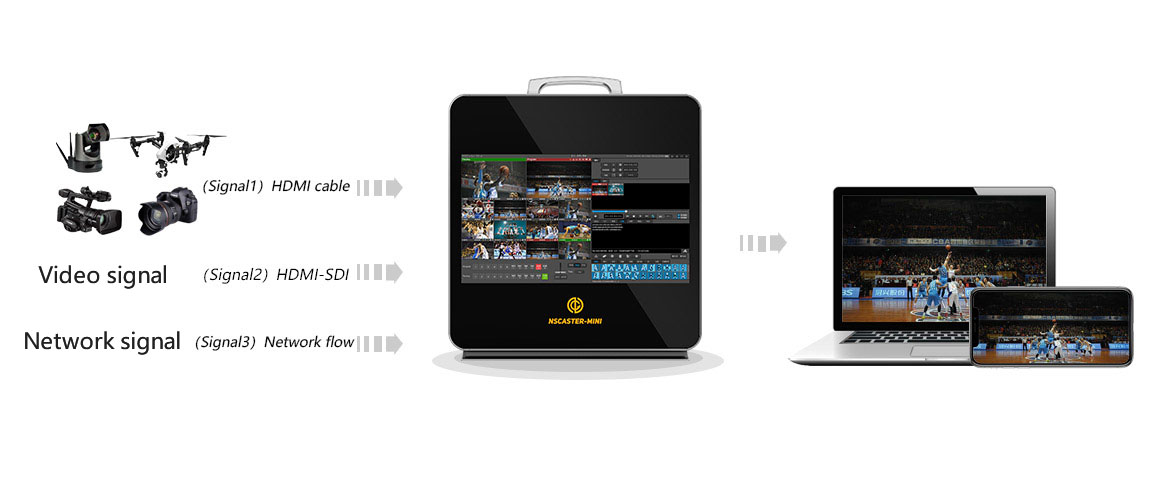 Set up new live streaming
From new streaming prospective, NSCaster need only one operator and three steps to realize a simple and easy way of live.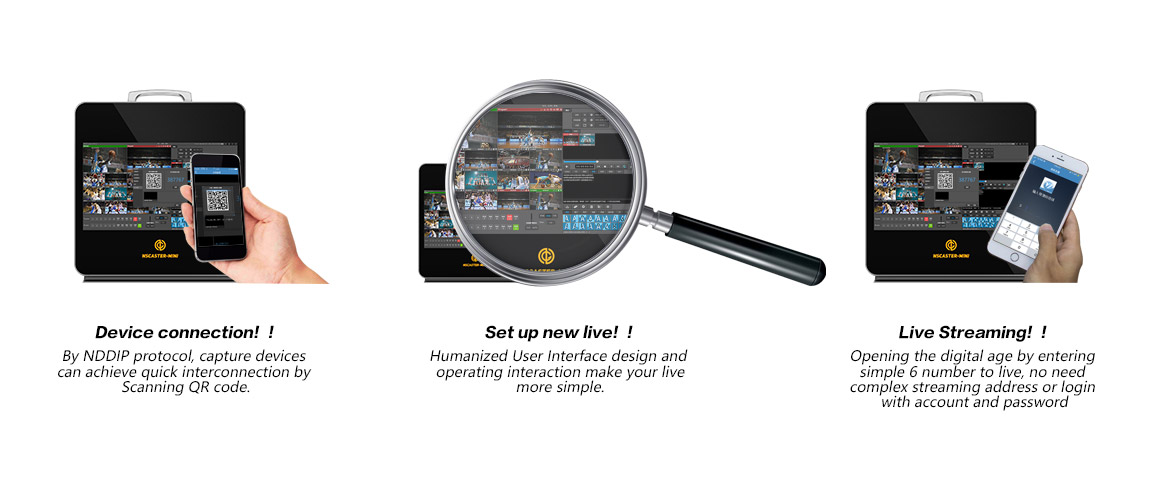 Make it simple and multi-purpose in use
NSCaster-Mini is committed to creating 'new media, new applications, new live broadcasting' With "new perspective", it makes a new thinking and design of live broadcasting. Make live broadcasting lighter, simpler and faster.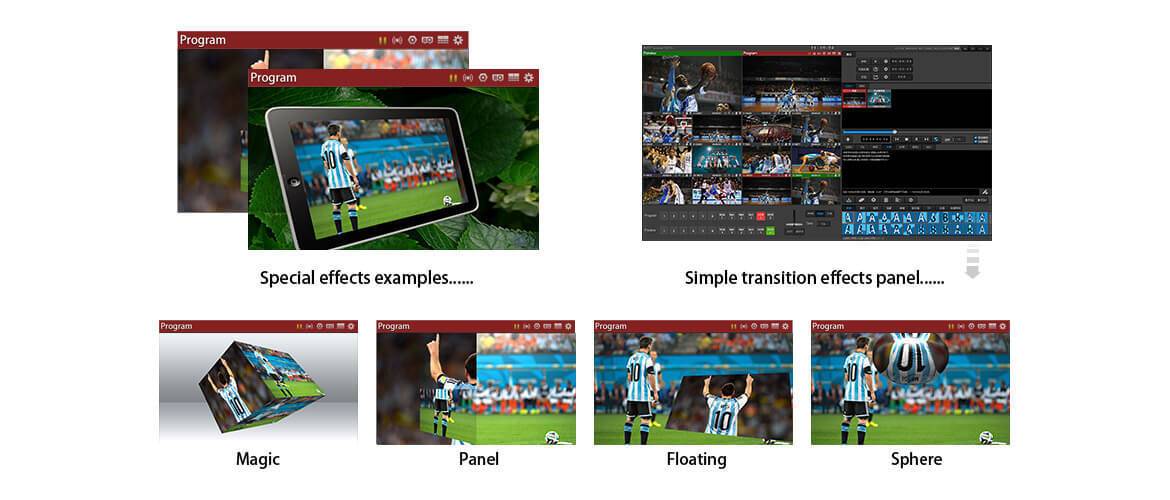 Professional Transition Effects
NSCaster-Mini support direct cut and transition effects. It embedded over 200 real time special effects such as erasing, sliding, dissolving, scaling, picture in pictures, 3D and so on. Users can use control panel shortcuts or mouse to control.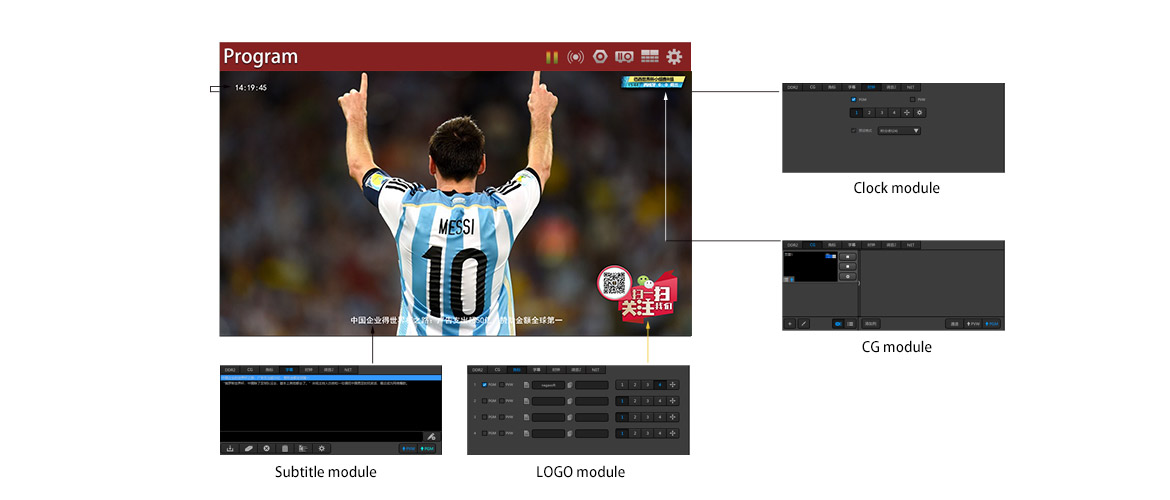 Subtitles and logo-free adjustment
NSCaster-Mini supports free addition of subtitle and logo in real-time broadcasting. It can support up to four logos, clocks, left-flying, roll-up and other subtitles, and adjust position and size freely.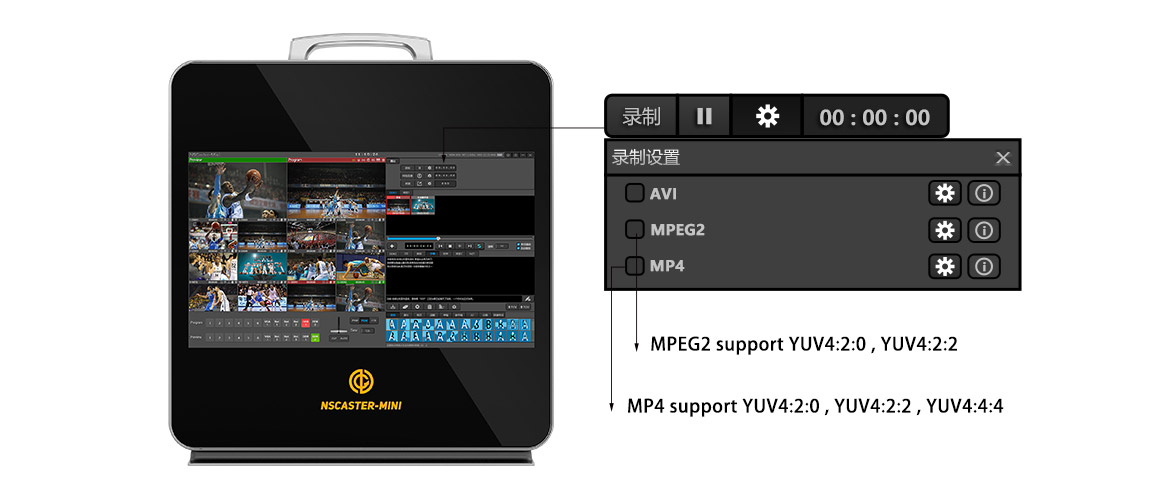 Multi-channel recording!!
NSCaster-Mini can record Multi-channel input and live broadcast output signals at the same time, realize recording of each input and output signal and save all the original video on site. It facilitates later editing and archiving by flexibly set the bit rate, resolution, recording format of each signal.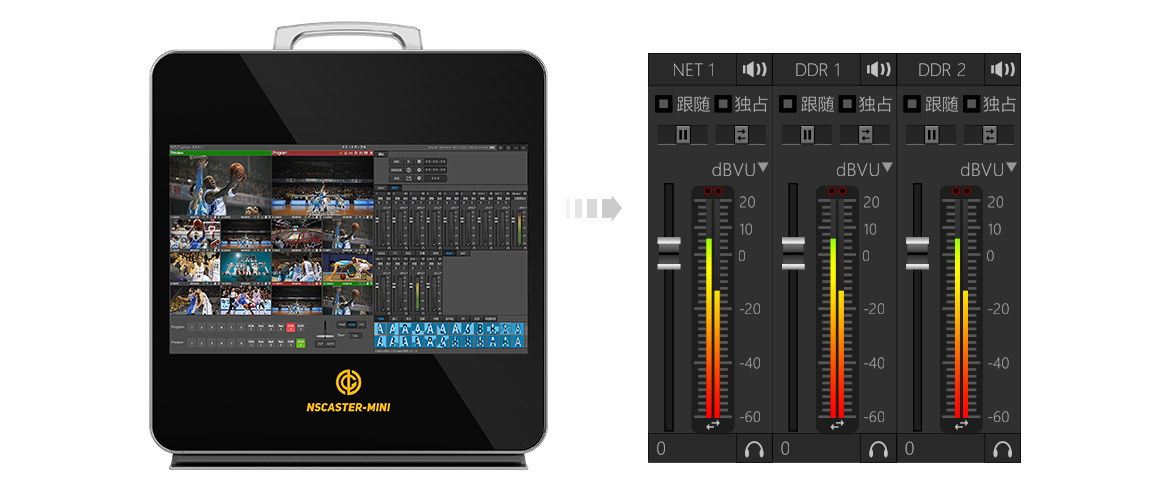 Smart audio mixer
NSCaster-Mini has its own mixer function, which can control the volume of each input and total output, and real-time set audio follower, exclusive, duplicate, mute, monitor the stereo mixing effect of several different audio sources.